The reality series "Survivor" has become the world's most talked about program. Swedish public service television, SVT, was first to broadcast the series in 1997. The controversial format was debated right from the beginning, threatened to be taken off the air.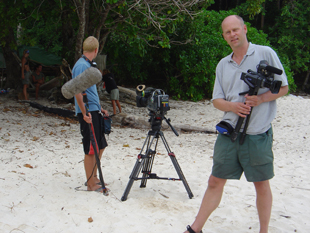 An early contestant even committed suicide after he was voted off the island. And the producer received bomb threats and subsequently police protection. But Survivor was quickly a smash hit and it soon became an international success. This documentary examines the history of the format, the fifteen-minutes-celebrities created in its wake and other secrets behind the success that revolutionised television.
Exclusive interviews are featured with among others television industry giants like Mark Burnett, Charly Parsons, Gary Carter.
Production Team
Producer/Dirctor: Folke Rydén
Co-production partner: SVT