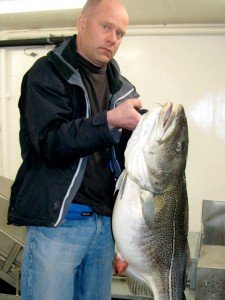 For Cod's Sake has been awarded the Anemoon Foundation Environmental Impact Award at the 4th North Sea Film Festival in Amsterdam. This is the fifth award or nomination for the film.
The jury decided for the production because of various reasons:
"First of all the comprehensive and complete story that was told on: failing legislation, the lack of responsibility among fishermen and above all the importance for solid scientific research on the threats of our marine biodiversity to proof what needs to be protected, why and how.
The clear and for all audiences easy to understand message and logical script.
The diversity of images and mix of approaches to tell the story.
The creativity of using animations
And above all, although sadly enough limited, but high quality underwater footage."