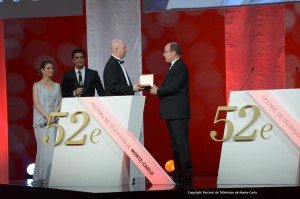 The Special Prize of Prince Rainier III has been awarded to "Dirty Waters" at the 52nd Monte-Carlo Television Festival.
Dirty Waters, by director/producer 
Folke Rydén and co director Ulrika Björkstén, depicts how enormous new animal farms are affecting the Baltic Sea environment.
The film is co-produced by Swedish Television SVT, with support from the Balticsea2020 foundation.
This prize, consisting of a sum of 7,500 Euros and a plaque, is awarded to the programme at the festival which best deals with nature conservation, the environment, the protection of threatened fauna and flora and the fight against pollution.
Folke Rydén was present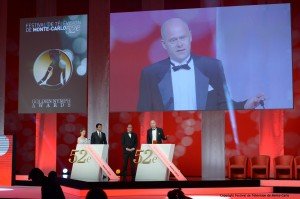 during the ceremony in Monte Carlo and received the prize from H.S.H. Prince Albert II.
In his thank you speech, Folke Rydén talked about the importance of persevering the environment for future generations.
Photo: Courtesy of Festival de Télévision de Monte Carlo